Welcome to the South Rock Island Township Assessor Web Page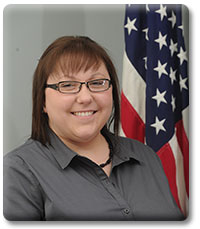 Nichole L. Parker, Assessor
We have created this page to continue to provide up to date information to our Residents.
Our commitment to all citizens in South Rock Island Township is to welcome all inquiries professionally and courteously. We are available to assist homeowners in the applications for exemptions which are a form of partial tax relief.
I would like to provide you with the duties of the Township Assessor and the functions of the property assessment office.
The Township Assessor must comply with all Illinois State Statutes to uniformly assess properties at a median level of 33 1/3 of market value. The Assessor's ultimate goal is to keep all assessments fair and equitable to ensure parity of the property tax burden among all property owners.
We identify all the parcels in the township and maintain a file for every property located within the township boundaries. This file includes the lot size, building sketch if the property is improved, and descriptions of the improvements.
When new construction occurs, the Assessor collects data and assigns value to the new improvements on the property. Changes to properties are updated through building permits, sales listings and neighborhood inspections. The assessment files are available to the public and can assist the property owner who wants to compare their property to similar properties to verify assessment uniformity.
The Assessor's primary responsibility is to establish the fair market value so that you pay only your fair share of the taxes. Properties are appraised so that we can share in the advantages of schools, police and fire protection. The amount of taxes you pay is determined by the current years' tax rate applied to your property's assessed value. Our cities, school district and others depend on this revenue to provide all the services you enjoy.
I hope that you find this web page informative. I would welcome and appreciate hearing your comments.
nparker@sritownship.net